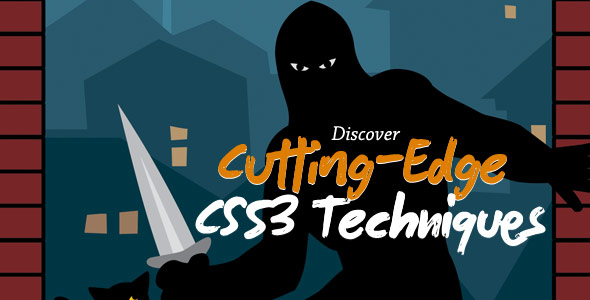 Setiap bulan Tuts+ marketplace memberikan konten gratis dari setiap marketplace. Bulan ini kita bisa mendapatkan seri video Discover Cutting Edge CSS3 Techniques yang dibuat oleh Jeffrey Way, Editor Nettuts+ secara gratis. Seri ini terdiri atas 7 seri video.
In this 7-part video series, we'll dive into the latest CSS3 tricks and techniques, while still paying close attention to older browsers that do not support the latest advancements in CSS – things like transitions, gradients, etc.

To do so, we'll, as a bonus, play around a bit with JavaScript, canvas, and the excellent Modernizr browser to provide feature detection.
Apa saja sih isi series ini?
The new CSS3 flexible box model, which takes the place of floats
Creating awesome, and unique shadows with psuedo elements
CSS3 animations and transformations
3D CSS rotations
How to listen for clicks with CSS
Scaling elements, without affecting the document flow
Text strokes in Webkit AND Mozilla!
Some new CSS3 psuedo classes
Cross-browser CSS3 gradients – both linear and radial
Creating texture (noise) with canvas
How to use the excellent Modernizr library, and how to extend it to support new, vendor-specific properties, like '-webkit-text-stroke'
Jadi jangan sampai ketinggalan mendowload seri ini gratis sampai akhir bulan ini.